COMPOUND CROSSBOW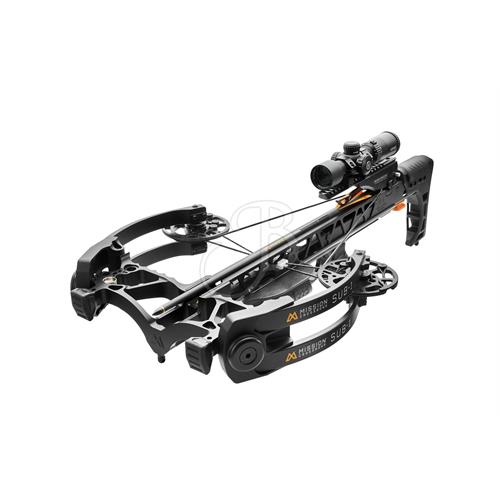 CROSSBOW MISSION CROSSBOW SUB-1 BK
COMPOUND BOWS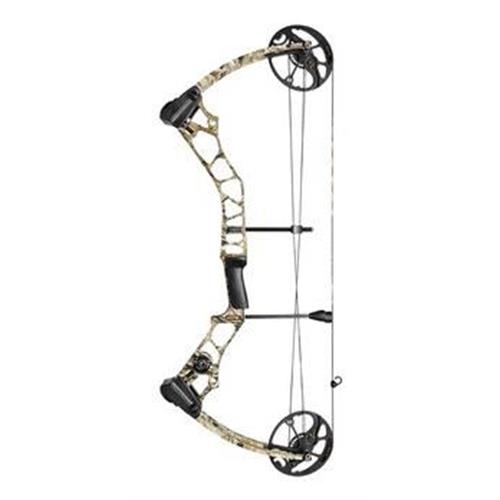 COMPOUND BOW MISSION HYPE CAMO ADJUSTABLE 5-70LBS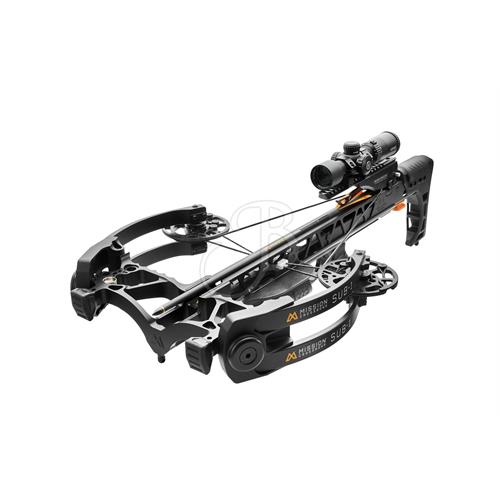 COMPOUND CROSSBOW
55I610
CROSSBOW MISSION CROSSBOW SUB-1 BK

- BRAND MISSION
- SUB-1 MODEL

-SHIRT CROSSBOW COMPOUND

Mission's SUB-1 is designed to be the most accurate crossbow,
silent and easy to use on the market.
Thanks to the accuracy with which it was built, and its characteristics
will allow you to obtain groups of 1 "even at a distance of 100 meters,
moreover it has an innovative mechanism to unload the dart without having to shoot it,
all at the touch of a button. Thanks to a compact frame and the high quality materials used,
the SUB-1 promises an unparalleled shooting exFORience.

Power stroke 13.75 "
200Lbs libration
350FPS speed
Net weight 3400g
Length 30.25 "
Width 13.8 "

Crossbow supplied as standard with:

Hawke variable illuminated optic
to load
3 20 "carbon darts
quiver
lubricant for water
transport bag


- High quality PRODUCT !!!
Tactical and aggressive, this "Hybrid" crossbow offers excellent lightness and maneuverability.

CAUTION:
!!! DO NOT CALL AND RELEASE THE ROPE WITHOUT AN ARROW !!!
!!! IT IS FORBIDDEN SALE TO MINORS OF YEARS 18 !!!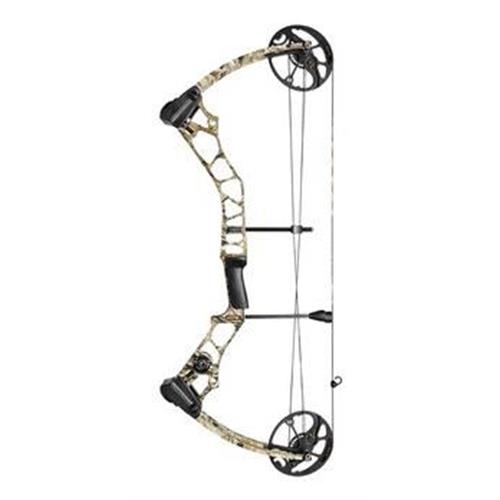 COMPOUND BOWS
55G113
COMPOUND BOW MISSION HYPE CAMO ADJUSTABLE 5-70LBS

- BRAND MISSION
- COMPOUND SPORTS BOW IN ALUMINUM
- HYPE MODEL
- CAMO COLOR
- ADJUSTABLE FROM 15 to 70lbs

-TECHNICAL FEATURES:
-REGULATION FROM 19 "TO 30" ON THE HALL
-LIBRAGGIO: 5-70lbs
-LET OFF 80%
- 310fps SPEED
-TECHNOLOGY F.I.T. (Focused Inertia Technology) - WHICH OFFERS AN EXTREMELY FLUID AND SILENT BOW
- AXIS / AXIS LENGTH: 31 "
-BRACE HEIGHT: 7 "
-RISER IN FORFORATED ALUMINUM
-FLEXIBLE FIBER GLASS FLEXIBLE
-LAST-GENERATION ULTRARESIST COLUMN COLUMN
- ANATOMIC HANDLE FOR RIGHT HAND
- WEIGHT 1680g


CAUTION:
!!! DO NOT CALL AND RELEASE THE ROPE WITHOUT AN ARROW !!!
!!! IT IS FORBIDDEN SALE TO MINORS OF YEARS 18 !!!


DESCRIPTION:
BARNETT bow of very high quality suitable for neophyte shooters or even veterans.
Arch with a beautiful design that incorporates the beautiful curves of the same models of the VORTEX line,
more compact in size to make it suitable even for those who take a bow for the first time.
Exceptional adjustment from 19 to 45 pounds of power on the arrow which makes it suitable for passing
a few hours to have fun or to do high-level sport shooting.
Possibility of adjustment through special quick-change modules without using any press.
The package supplied in the price also acts as a case for easy transport and storage.