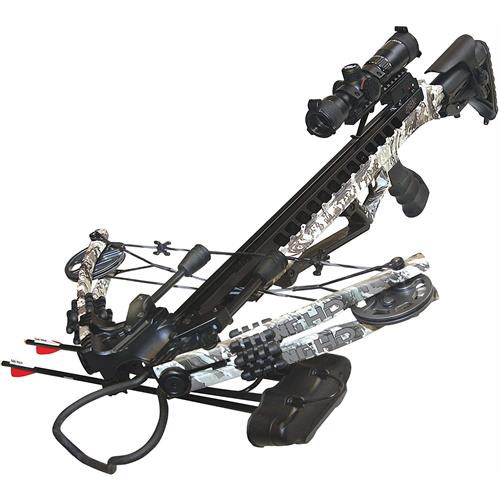 COMPOUND CROSSBOW
55M048
CROSSBOW FANG HD CAMO 250 lbs WITH SCOPE
The FANG HD crossbow by PSE Archery in the noble camo design is a very powerful crossbow.
The FANG HD X-Bow has an adjustable AR-15 shaft and a crisp trigger.
The FANG HD delivers a strong performance of 405 fps with a pull weight of 205 lbs . The crossbow is 18 "wide when cocked.
The package is equipped with everything that is needed for immediate use .
The set includes:
PSE Fang HD crossbow
HDV 525 1.5-5 x 32 scope illuminated
adjustable AR-15 shaft
Limb damper
Tendon damper
Dual ring strope
3 x 22 "carbon bolts
Mounting quiver for 5 bolts
Clamping aid
Rail lube
Specification:
Draw weight 205 lbs at 405 fps
Wingspan 457 mm (18 inches)
Power Stroke: 14.5 "
Length: 91 cm
Weight 3.310 g
Availability
Not Available
€
449,00